Plans for Large or Small audiences
*ALL DIRECTV OFFERS REQUIRE 24-MO. TV AGREEMENT. EARLY CANCELLATION FEE OF UP TO $20/MO. FOR EACH MONTH REMAINING ON AGMT, ADD'L FEES APPLY. Price is after a $20/mo. Auto Bill Pay discount for 24 mos. New approved commercial customers only. Credit card req'd (except MA & PA). Pricing based on Estimated Viewing Occupancy (EVO) for select packages. Regional Sports Network (RSN) Fee applies in certain markets.
**Regional Sports Network Fee is not charged in certain markets.
Pick Your Programming With The Channel Lineup
Channels
BUSINESS
SELECTTM


95+ Channels

COMMERCIAL
ENTERTAINMENT


105+ Channels

COMMERCIAL
XTRATM


185+ Channels

COMMERCIAL
CHOICE® PLUS


135+ Channels

American Heroes Channel HD

287

Bloomberg Television HD

353

Cartoon Network (East) HD

296

Cartoon Network (West)

297

CBS Sports Network HD

221

Celebrity Shopping Network

95, 223

Comedy Central West HD¹

249-1

Destination America HD

286

DIRECTV HD SPORTSMIX® HD¹

205, 600

Discovery Family Channel HD

294

Disney Channel (East) HD

290

Disney Channel (West)

291

Fox Business Network HD

359

Great American Country (GAC) HD

326

Hallmark Movies & Mysteries HD

565

Investigation Discovery HD

285

ION Television (East) HD

305

ION Television (West) HD

306

Jewelry Television

72, 313

Jewish Life Television¹

325

Living Faith Network¹

379

National Geographic HD

276

NBC Sports Network HD

220

Nickelodeon/Nick at Nite (East) HD

299

Nickelodeon/Nick at Nite (West)

300

OWN (Oprah Winfrey Network) HD

279

SonLife Broadcasting Network HD

344

The Weather Channel HD

362

Trinity Broadcasting Network (TBN) HD

372

World Harvest Television (WHT)

367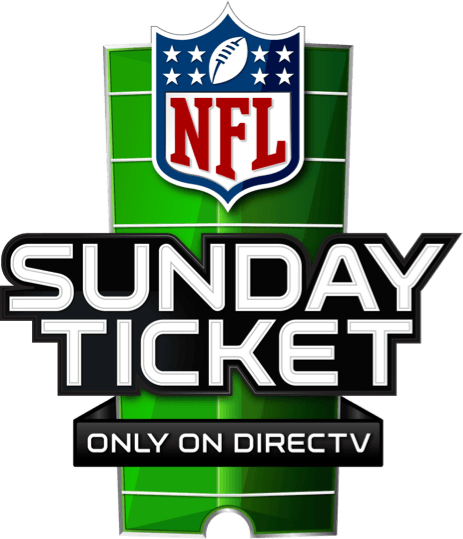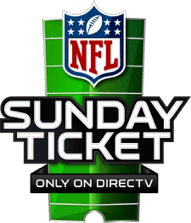 Sign Up for NFL SUNDAY TICKET Early Bird
Catch the 2021 Season at a Discount
Get ahead of the competition when you sign up for the NFL SUNDAY TICKET Early Bird discount. Get access to every live out-of-market game of the 2021 season.
Every game in Crystal Clear HD

To access HD programming, HD equipment is required.

Enjoy all the action inside the 20, all on one channel, with the RED ZONE CHANNEL.®

Only available in HD.

DIRECTV FANTASY ZONE® CHANNEL. This exclusive, first-of-its-kind channel is dedicated to nothing but fantasy football. Go from game to game and watch live look-ins of your top fantasy players.

Only available in HD.
Call 1-855-267-5820
2021 NFL SUNDAY TICKET EARLY BIRD OFFER: In order to receive NFL SUNDAY TICKET, customers must subscribe to a commercial base programming package. New NFL SUNDAY TICKET subscribers must order by 5/15/21 and activate by 6/15/21 to be eligible for the 1-pay and 5-pay options. NFL SUNDAY TICKET price based on Fire Code Occupancy (FCO). The remaining balance of NFL SUNDAY TICKET will be charged to customer's account in the event of early disconnect. NFL SUNDAY TICKET consists of all live out-of-market NFL games (based on customer's service address) broadcast on FOX and CBS. However, games broadcast by your local FOX or CBS affiliate, will not be available in NFL SUNDAY TICKET. Other conditions apply LIMIT ONE NFL SUNDAY TICKET OFFER PER ACCOUNT. Offer void where prohibited or restricted.
Make Your Business the Go-To Watch Spot with Sports Packages
NBA LEAGUE PASS
Give your guests an up-close, courtside view with up to 40 out-of-market NBA games a week! Experience nearly every game with clear, HD picture quality and watch customers come back time and again.3
3 To access DIRECTV HD programming, HD equipment and HD Access are required. Number of HD channels varies by package selection.
MLB EXTRA INNINGS®
Your baseball-loving clientele is in for a good time when you give them MLB EXTRA INNINGS®. Up to 90 out-of-market games a week is a fantastic reason for them to make your business a regular hangout.2
2 Actual number of games varies by market due to blackout rules and other conditions.
NHL CENTER ICE®
Add hockey to your package and score big with those who crave action on the ice. DIRECTV for BUSINESS provides a channel where customers can keep tabs on their teams with up to 40 out-of-market games airing every week.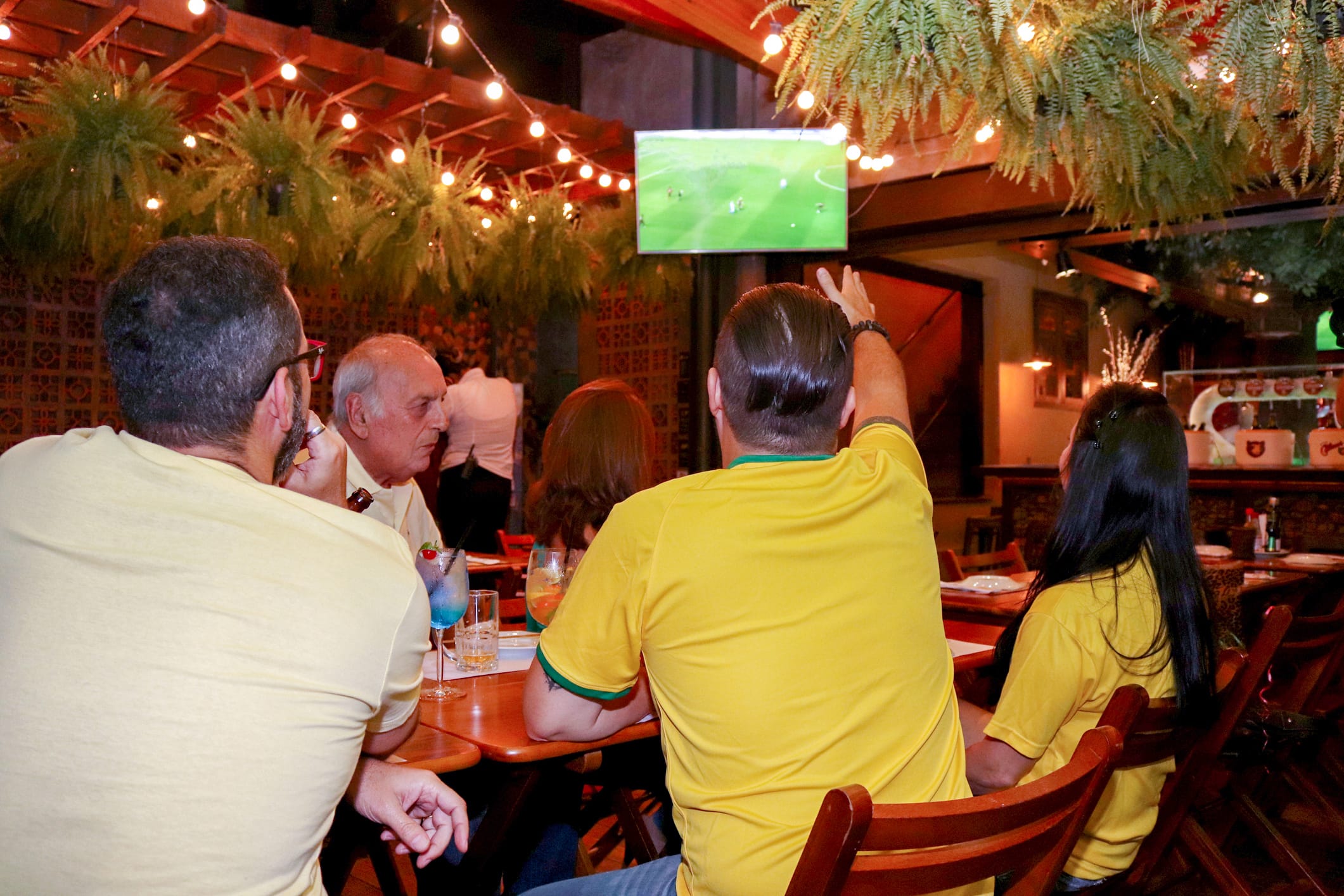 Diversify Your Programming With International Options
Sample the best international programming with International a La Carte Packages. Whether you're looking for Filipino, Chinese, Russian, Italian or other programming, these packages offer a connection to our friends all over the globe.
Up To Four Receivers
With your DIRECTV for BUSINESS plan, you get up to four receivers to cover your whole space.†
Professional Installation Included
Don't stress about the right setup. Professional installation is included with any DIRECTV for BUSINESS plan.
Curate Your Music With Music Choice
Get into your groove with music that you choose and the licensing to back it up with Music Choice for $29.99/mo for 24 months‡.
† Cost for each additional receiver: HD $99
‡ MUSIC CHOICE OFFER: After 24 mos., service automatically continues at then-prevailing rate (currently $39.99/mo.) unless changed/cancelled.
The Right Entertainment For Your Business
Not sure what television package is best for your restaurant? Answer a few questions and get set on the right track.
LAST STEP!
We've put together your information and have an agent ready to help!
Call the number below for your free quote.
1-855-262-2719
FAQ
What is DIRECTV for BUSINESS public viewing?
Public viewing packages are designed to provide TV programming to Bars and Restaurants. With this type of plan, TV is accessible to the general public without requiring any admissions charges.
How much is a DIRECTV for BUSINESS package?
Packages start at $39.99 for the Business Select Pack.
Plus taxes. For 12 mos. w/24 mo. agmt. after Auto Bill Pay discount. $54.99 in months 14 25 (subject to change).
See offer details
What is NFL SUNDAY TICKET?
NFL SUNDAY TICKET is a DIRECTV for BUSINESS exclusive that offers the largest selection of NFL games available. You'll get this option in the Commercial Entertainment Pack or higher without any added charge.
How do I contact DIRECTV for BUSINESS customer service?
Need some help? Connect with DIRECTV for BUSINESS customer service here.