Order the Latest Entertainment with Your Remote
With DIRECTV's huge selection of Pay-Per-View content, you can order the latest entertainment with just the push of a button. Browse through the newest movie releases, sporting events, concerts and more. Simply place the order with your remote and start watching. DIRECTV's Pay-Per-View content is added to your monthly bill.
High-Definition Pay-Per-View
For DIRECTV customers with HD-ready televisions and receivers, you can tune in to channel 99 for our selection of HD Pay-Per-View movies and original programming.
24-Hour Availability
For those times you've just got to see it again, DIRECTV offers Pay-Per-View titles that are available for 24 hours. You only pay once, but you get to watch your selected event any time during the broadcast day.
Letterbox
See your favorite movies the way the director intended. With DIRECTV Letterbox, you'll get the original movie-screen width in an uncut form. It's just like being in the theatre. Just select Letterbox format when you order your Pay-Per-View movies.
Dolby Digital
Dolby Digital is the latest surround-sound encoding from Dolby Laboratories. For DIRECTV customers with Dolby Digital audio receivers, you can receive various Pay-Per-View movies in Dolby Digital-formatted audio.
Spanish Audio
Spanish audio is available at no additional charge for many Pay-Per-View movies and events. You can get popular events such as wrestling and boxing matches in Spanish. Simply press the "SAP" or "ALT AUDIO" button on your remote control, and enjoy your Pay-Per-View options with Spanish audio.
Limited Time Offer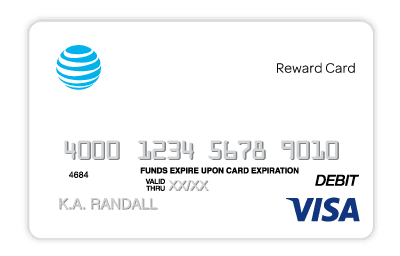 Get a $100 AT&T Visa® Reward Card* when you bundle AT&T Internet and DIRECTV!
w/24-mo TV & 12-mo. Internet agmts. Redemption req'd.
*Add'l fees & restrs apply. Reward Cards issued by U.S. Bank pursuant to license from Visa U.S.A. Inc. See offer details.
×
Geographic and service restrictions apply to AT&T Internet services. Not all speeds available in all areas. Call to see if you qualify.

EARLY TERMINATION FEES ($20/MO. FOR TV; $15/MO. FOR INTERNET) FOR EACH MONTH REMAINING ON AGMT., $19.95 ACTIVATION, EQUIP NON-RETURN & ADD'L FEES APPLY. New approved residential customers only (equipment lease req'd). Credit card req'd.

$100 REWARD CARD FOR TV/INTERNET BUNDLE: Subj. to change and may be discontinued at any time. Requires purchase of qualifying TV package (min. $35/mo. for 12 months after Autopay/paperless bill discount that starts w/i 3 bills. Prices higher in 2nd year) and qualifying AT&T Internet service (min. $30/mo.) through card fulfillment. Qualifying Packages: SELECT or above, OPTIMO MAS or above, PREFERRED CHOICE bundle. Select locations. For new residential customers. Residents of select multi-dwelling units are not eligible for this offer. Reward Card: Will be sent email or letter with redemption requirements. Redemption req'd. w/in 75 days from reward notification email or mail date. Reward Card delivered within 3-4 weeks after redemption to customers who maintain qualifying service from installation date and through reward fulfillment. Card expires at month-end 6 mos after issuance. No cash access. For cardholder agreement, go to rewardcenter.att.com. AT&T Reward Card issued by U.S. Bank National Association, pursuant to license from Visa U.S.A. Inc. May not be combined with other promotional offers on same services and may be modified or discontinued at any time without notice.

DIRECTV SVC TERMS: Subject to Equipment Lease & Customer Agreements. Must maintain a min. base TV pkg of $29.99/mo. Programming, pricing, terms and conditions subject to change at any time. Visit http://directv.com/legal or call for details.

©2019 AT&T Intellectual Property. All Rights Reserved. AT&T, Globe logo, DIRECTV, and all other DIRECTV marks contained herein are trademarks of AT&T Intellectual Property and/or AT&T affiliated companies. All other marks are the property of their respective owners.