What Is Genie & How Does It Work?
Our Genie HD DVR gives you full HD functionality on all your TVs, and lets you record up to five shows at once while storing up to 200 hours of HD programming. Genie lets you watch select shows that have aired in the last 72 hours and restart live TV—so even if you're running late, you'll never miss a scene.
Here's how it works: new DIRECTV customers get a Genie receiver included with their service and free standard installation. From there, you can connect up to eight Genie Minis via the Wireless Video Bridge to get full DVR functionality on all your TVs. For more information on how it works or to inquire about DIRECTV Genie pricing, call 1.855.982.9516 . See offer details.
GENIE HD DVR UPGRADE OFFER: Includes instant rebates on one Genie HD DVR and up to three Genie Minis. Req's SELECT Pkg or above; ÓPTIMO MÁS Pkg or above; or qual. int'l svc bundle with PREFERRED CHOICE. $99 fee applies for Wireless Genie Mini upgrade. Whole-Home HD DVR functionality req's an HD DVR connected to one television and a Genie Mini, H25 HD Receiver(s) or a DIRECTV Ready TV/Device in each additional room. Limit of three remote viewings per HD DVR at a time. Visit directv.com/genie for complete details.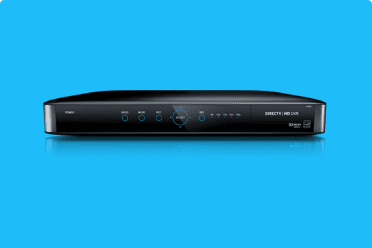 Genie DVR Model
All you need is one Genie HD DVR and you can support up to 8 Genie minis. You can also browse your DVR library from any room in the house, store over 200 hours of HD content, and record 5 HD shows at the same time.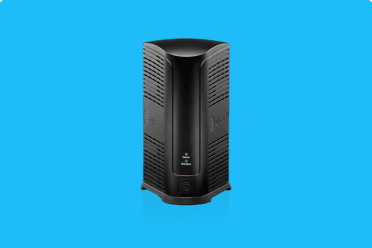 Genie 2 DVR Model
Can't settle for less than the best? The Genie 2 goes above and beyond the original model, letting you record up to 7 HD shows at once, and store up to 450 hours of your favorite programming. Plus, this one is 4K ready: Watch and record 4K content on up to two 4K TVs at once.
Limited programming available. 4K equipment, minimum programming (CHOICE Package or higher), 4K account authorization and professional installation required. Other conditions apply.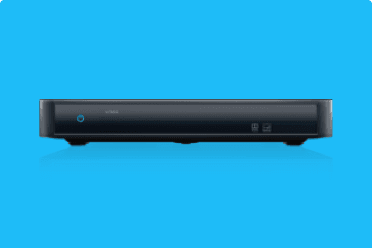 Genie Mini DVR Model
Thanks to the Genie Mini, there's no need to get a Genie DVR in every room. Wirelessly pair up to 8 Minis with one Genie DVR to manage your recordings anywhere in the house. Plus, it's no larger than a small notebook, so you can easily hide it from sight.
Requires one TV connected to a wired Genie HD DVR and a Wireless Genie Mini for each additional TV. Limit three remote viewings oer Genie HD DVR at a time.
Req's compatible device. Live streaming channels based on your TV pkg & location. Not all channels available. Subject to change.
Features available on select channels/programs. Internet-connected HD DVR (model HR20 or later) required. Restart/Rewind features compatible with Genie Minis. For Restart to work, show must be airing for at least 2 minutes. Visit directv.com for details
*$19.95 ACTIVATION, EARLY TERMINATION FEE OF $20/MO. FOR EACH MONTH REMAINING ON AGMT., EQUIPMENT NON-RETURN & ADD'L FEES APPLY. Price incl. TV Pkg, equip. fees for first TV connection and standard pro installation. $7/mo. for each additional TV connection on your account. Wireless upgrade with HD DVR $99.00. New approved residential customers only (equipment lease req'd). Credit card req'd (except MA & PA). Restr's apply.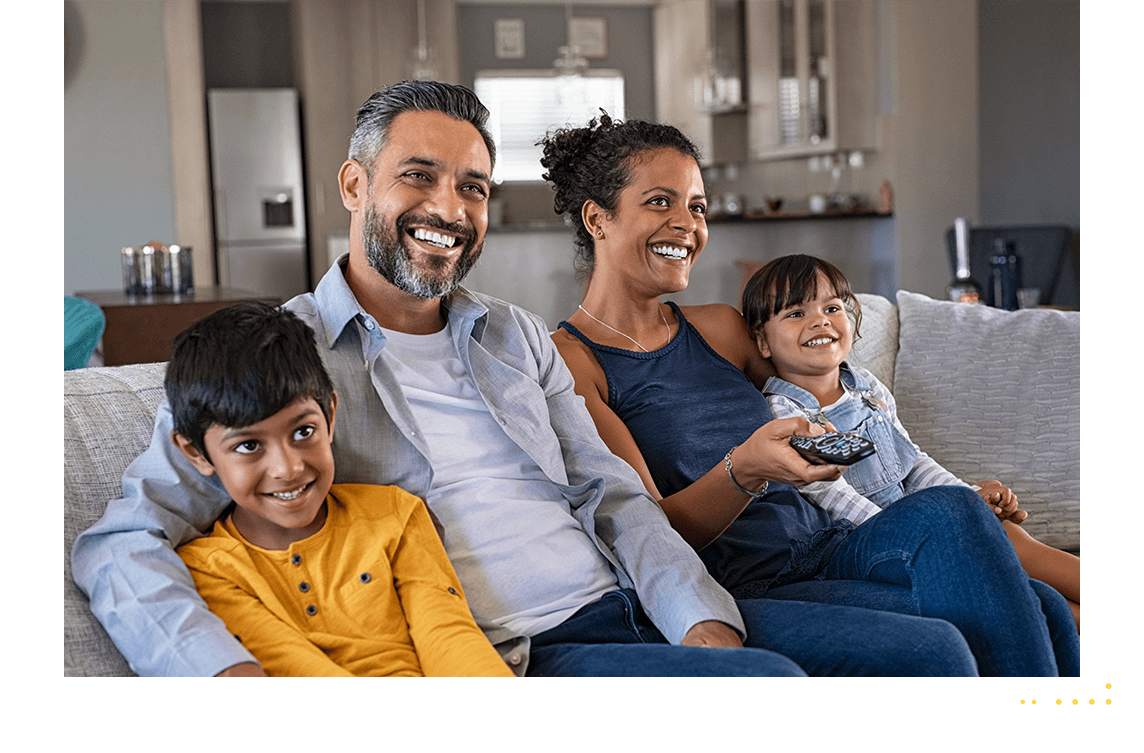 Watch up to eight channels on one HD channel
Get up to eight sports broadcasts on one HD channel with Mix Channels on DIRECTV. Plus, watch dedicated Mix Channels and get exclusive access to NFL SUNDAY TICKET, along with golf and tennis majors.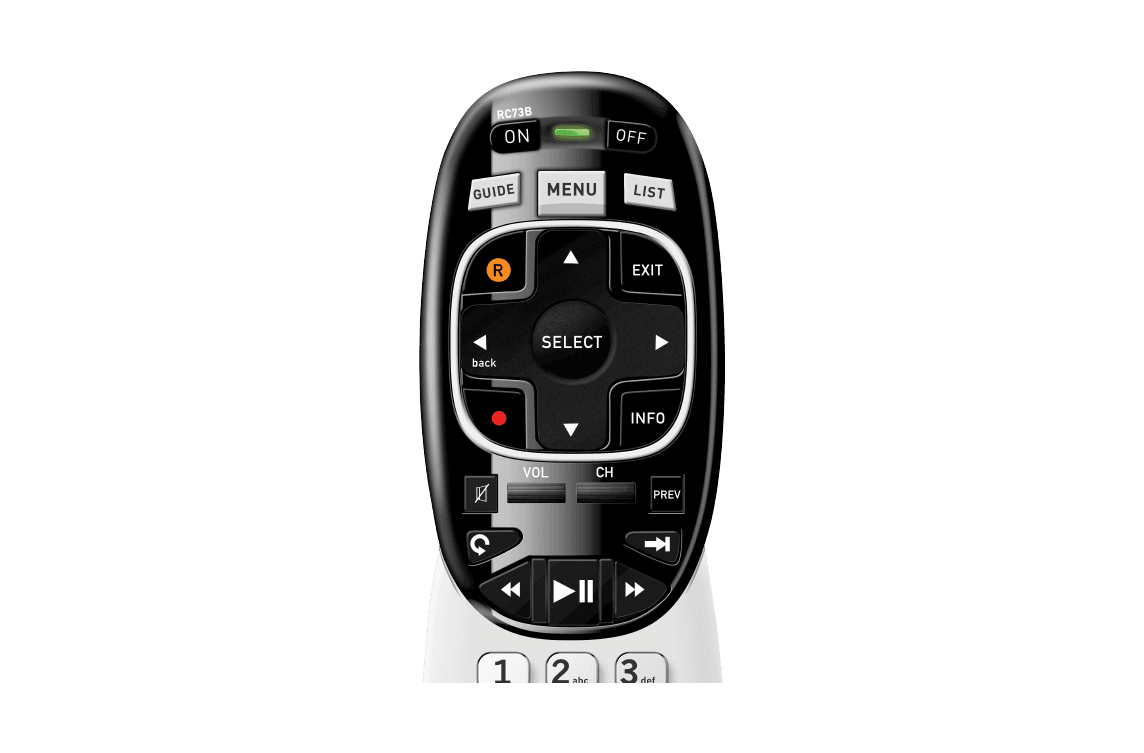 Genie Remote: Command Your TV with the Touch of a Button
The Genie Remote is designed with the modern-user in mind. It's small, compact design includes only the essential buttons, so it's easy to control and understand, right from the get-go. Selecting RF mode lets you connect with your DVR or TV even if you're not pointing directly at them, so you can stay comfy in your couch or bed without sitting up.
Press R to record a show, and press R twice to record a whole series.

Click the menu button to browse by recording and get show recommendations.

Fast forward and backwards with 30 second intervals using the advance button.

Skip back six seconds with the replay button if you missed something.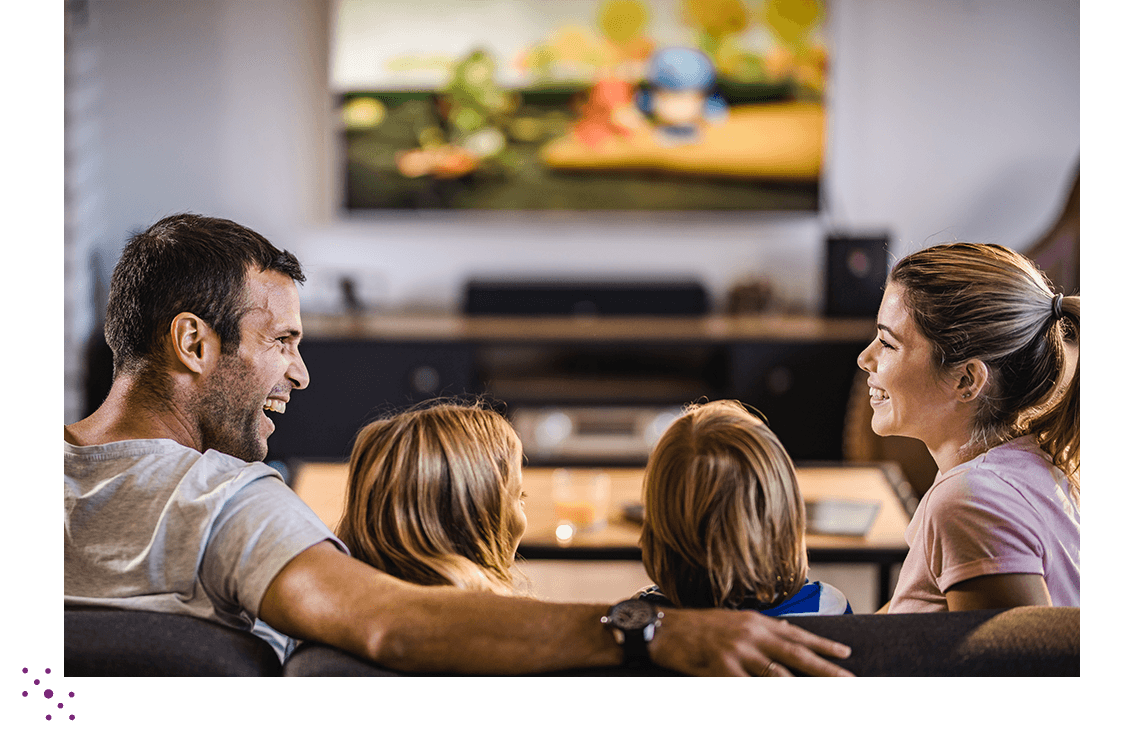 Put Basic TV Back in the Bottle
Everyone in the family has a show they just can't afford to miss. Thanks to the Genie, you can eliminate recording conflicts and record 5 shows at once. The Genie 2 even lets you store up to 450 hours of HD programming—and that's just the beginning:
Schedule your DVR with Amazon Alexa

Requires Internet-connected Genie HR44+. Limit one Genie HD DVR or Genie Mini connection per Amazon Alexa device.

Watch two channels at once with Picture in Picture

Stream live shows at the same time on up to 4 TVs
1.855.982.9516
Call 1.855.982.9516 to order DIRECTV today